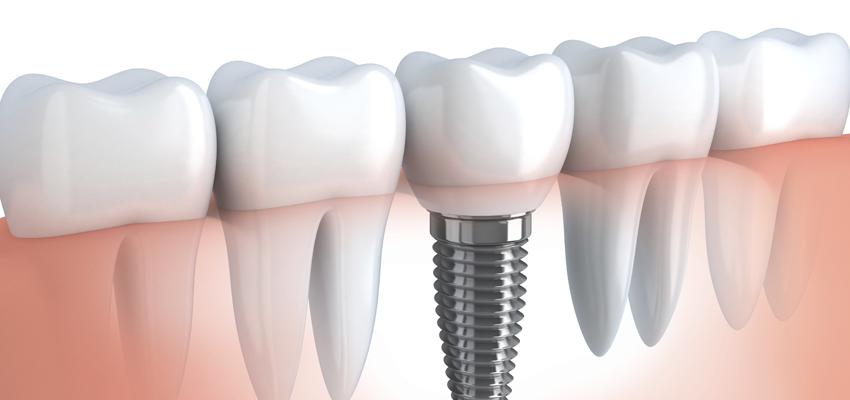 Replace Your Missing Teeth With Implants & Restore Your Smile!
What are dental implants?
A dental implant is an artificial tooth root that is placed into your jaw to hold an artificial cap/bridge. Dental implants may be an option for people who have lost a tooth or teeth due to gum diseases, injury or some other reason.
Following Are The Benefits Of Dental Implants :
Durable and Long Lasting. Dental Implants have a life of 20 yrs or longer
Prevents additional tooth loss. 30% lesser loss of teeth which are next to the implants
Easy to clean and maintain
Effective Option : 95% success rate, proven by clinical research
Improves eating, talking or comfort
Retains your natural face and smile
Dental implants are the closest you can get to healthy, natural teeth. They will allow you to confidently eat, smile, laugh, talk, play and enjoy all of your regular activities of everyday life without worrying about your teeth.
What Rre The Treatment Options For Dental Implants?
Dental implants can support a variety of dental restorations.
Single Tooth Replacements :
One implant and one crown replace a single tooth.
Multiple Tooth Replacements :
Multiple missing teeth can be replaced with multiple implants supporting fixed bridgework. For example, a three-unit bridge to replace three teeth in a row will be comprised of two implants and three crowns; or multiple implants can support an even greater number of false teeth. Usually four to eight implants are needed to replace a full arch (jaw) of teeth (10 or more crowns) using fixed bridgework.
Combinations Of Fixed And Removable Bridgework :
Implants support a section of fixed bridgework, to which a removable section is attached.
Over-Dentures :
Where two or more implants provide stabilization of a denture (set of removable false teeth). Over-dentures are now considered the standard of care for those who have lost all of their teeth in one or both jaws.
Anchorage For Tooth Movement (Orthodontics) :
Temporary implants can serve as very stable anchor units for orthodontic devices to allow quicker and easier tooth movement.
Temporary Bridgework:
Micro-mini implants can be used to support bridgework temporarily while permanent implants are healing so that at no time will a person be without teeth. - See more at: http://www.deardoctor.com/dental-implants/#sthash.FQNjbE0Y.dpuf